Broadgreen International School Parents' Forum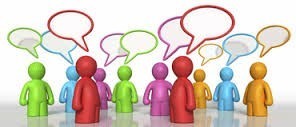 WHO ARE WE?
We are a group of interested parents of students from across all year groups at Broadgreen International School, together with teachers and governors, who meet on a regular basis to discuss issues relating to our children's time at the school
WHAT IS OUR AIM?
To develop and improve dialogue between parents and the school

To continue to make whole-school improvements which benefit the academic, social and emotional progress and health and well-being of our students

To raise staff awareness of the needs of students and parents

To raise the profile of the school in the wider community
WHAT DO WE DO?
Through open discussion we help to make the school aware of parental opinion on topics related to school which may cause concern, e.g. home learning, teaching & learning, behaviour, uniform, extra-curricular activities, school food, facilities, school environment etc
WHEN DO WE MEET?
Our first meeting of this academic year is in December. Meetings are held in the Bistro where parents can join us for a cup of coffee in relaxed and friendly surroundings!
WANT TO FIND OUT MORE?
Our Parent Coffee Morning schedule for 2018/19 will be available soon!
Contact Mr Rouch (Assistant Headteacher) at the school on 0151 254 6842 or e-mail srouch@bgis.co.uk
Broadgreen International School PTA
Our PTA is a group of parents, teachers and friends whose aim is to support the work of both the staff and pupils at the school. They meet approximately once every half term and plan events which will raise funds for the school. Recent functions have included bingo evenings at Christmas and Easter which have played to a 'full house', cabaret evenings, family quizzes and 'Quingo' evenings. All of the money is spent to improve the education of pupils at the school, either by making donations to departments within the school, supporting disabled pupils through the purchase of additional specialist equipment or by providing picnic benches to be enjoyed by all. The PTA also supports individual pupils who have represented the school on international trips, conferences abroad with the International Baccalaureate or who have represented Great Britain in international sports competitions
Our next PTA next meeting takes place on Monday 1st October 2018 and the dates of the next meeting will be available soon. All are welcome to attend our meetings
Dates for your diaries!
Friday 30th November 2018 - Christmas Bingo
Friday 15th March 2019 - Easter Bingo
Friday 14th June 2019 - Quingo (to be confirmed)
All events start at 7.00pm and take place in the school hall