Broadgreen International School Parents' Forum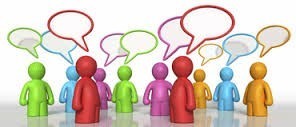 WHO ARE WE?
We are a group of interested parents of students from across all year groups at Broadgreen International School, together with teachers and governors, who meet on a regular basis to discuss issues relating to our children's time at the school
WHAT IS OUR AIM?
To develop and improve dialogue between parents and the school

To continue to make whole-school improvements which benefit the academic, social and emotional progress and health and well-being of our students

To raise staff awareness of the needs of students and parents

To raise the profile of the school in the wider community
WHAT DO WE DO?
Through open discussion we help to make the school aware of parental opinion on topics related to school which may cause concern, e.g. home learning, teaching & learning, behaviour, uniform, extra-curricular activities, school food, facilities, school environment etc
WHEN DO WE MEET?
Our first meeting of the academic year is in the November and then we meet during the third week of each school half term, so that's five times a year in all. Meetings times vary so that all parents have an opportunity to attend if they want. Meetings are held either mornings or early evenings and will be held over a cup of coffee in relaxed and friendly surroundings!
WANT TO FIND OUT MORE
Parent Forum meeting schedule for 2016/17
Monday 14 November 2016 9.30am to 10.30am Topics discussed included: updates about the our new two week timetable and also issues surrounding mental health - including ideas about how parents can be better supported with this
Tuesday 24 January 2017 6.30pm to 7.30pm This meeting has been postponed
Monday 13 March 2017 9.30am to 10.30am
Tuesday 9 May 2017 6.30pm to 7.30pm
Monday 19 June 2017 9.30am to 10.30am
Information from last year's Parent Forum meetings
Monday 16 November 2015 Topics discussed included: Progress on the MUGA works, the new school website, ParentView (Ofsted), Government changes in relation to GCSE examinations and also how pupils will be assessed at Broadgreen
Tuesday 19 January 2016 Please note this meeting was postponed
Monday 7 March 2016 Topics discussed included: Plans for the official opening of the MUGA and its future usage by the local community and also parental awareness of issues surrounding eSafety. We looked at a draft Parent eSafety survey,. Take a look at it here and let us know what you think. We also looked at a really useful App guide
Tuesday 3 May 2016 Topics discussed included: ParentView (Ofsted) and also changes made to Progress Reports following parental feedback
Monday 20 June 2016 Topics discussed included: The recent Ofsted visit, our new App, our new Student Planner and the introduction of a two week timetable. There was also a discussion about we prepare our students for the world of work - this will be followed up at a meeting in the new academic year
More information needed?
Contact Mr Rouch (Assistant Headteacher) at the school on 0151 254 6842 or e-mail srouch@BGIS.co.uk
Broadgreen International School PTA
Our PTA is a group of parents, teachers and friends whose aim is to support the work of both the staff and pupils at the school. They meet approximately once every half term and plan events which will raise funds for the school. Recent functions have included bingo evenings at Christmas and Easter which have played to a 'full house', cabaret evenings, family quizzes and 'Quingo' evenings. All of the money is spent to improve the education of pupils at the school, either by making donations to departments within the school, supporting disabled pupils through the purchase of additional specialist equipment or by providing picnic benches to be enjoyed by all. The PTA also supports individual pupils who have represented the school on international trips, conferences abroad with the International Baccalaureate or who have represented Great Britain in international sports competitions
Our next PTA next meeting takes place on Monday 6th March 2017 at 7.00pm. All are welcome
Please click here for notes from our meeting held on 21.11.16
Please click here for notes from our meeting held on 3.10.16
Please click here for notes from our meeting held on 9.5.16
Please click here for notes from our meeting held on 29.2.16
Please click here for notes from our meeting held on 9.11.15
Please click here for notes from our meeting held on 28.9.15
Dates for your diaries!
Friday 2nd December 2016 - Christmas Bingo Click here for more information
Friday 17th March 2017 - Easter Bingo Click here for more information
Friday 16th June 2017 - Quingo Apologies - we have had to cancel this event due to a calendar clash
All events start at 7.00pm and take place in the school hall