Duke of Edinburgh
The Duke of Edinburgh's Award has been running at Broadgreen for over 10 successful years now. It started in 2005 with Merseyside Police and The Duke of Edinburgh's Award Scheme working together in an almost unique project, in collaboration with Broadgreen International School, to deliver the Award. Since then the Award has grown immensely.
In its first year 12 students from Broadgreen achieved their Bronze Award.

Over 300 pupils have now received a Bronze, Silver or Gold Award and numbers of participants this year are at their highest since 2009. In 2012, Broadgreen International School became a registered Duke of Edinburgh Award Centre which gives us the recognition that we deliver a quality Award, something that we are very proud of here at Broadgreen.
None of this would have been achieved without the time given by the many volunteers that give up weekends to help run the expedition section, and the help from other members of the school community that give up time after school to give the opportunities the participants require to achieve the Award.

2016 saw the 60th Anniversary of the Duke of Edinburgh's Award, with the school due to receive a commemorative plaque celebrating our contribution to this prestigious Award. Furthermore, because of the impact that the DofE Award has had, Broadgreen has developed a BTEC programme in Outdoor Education since September 2009, which includes the DofE Award and other outdoor activities.

INTERESTED IN THE DUKE OF EDINBURGH AWARD?
You will need to complete 4 sections for Bronze and Silver-Expedition, Volunteering, Skill and Physical. For Gold you need to complete all these plus a Residential section.
Bronze Award-year 9 Summer Term assembly. Join up to take part in Year 10. Completed by Summer Term Year 10
Silver Award-year 10/11. Join up after completion of Bronze Award, aim to finish by end of year 11
Gold Award-year 12. Join when you start year 12, complete by middle of year 13.
See the Duke of Edinburgh Award website for further details- www.DofE.org
Staff involved in the Duke of Edinburgh's Award
Mr D Cochlin
Mr S Heron
Miss K Paterson
Mrs L Cooper
Mrs L Tam
Miss K Johnston
Miss Z Manning
Mr M Farrell

See us in action during our most recent Bronze & Silver Expeditions...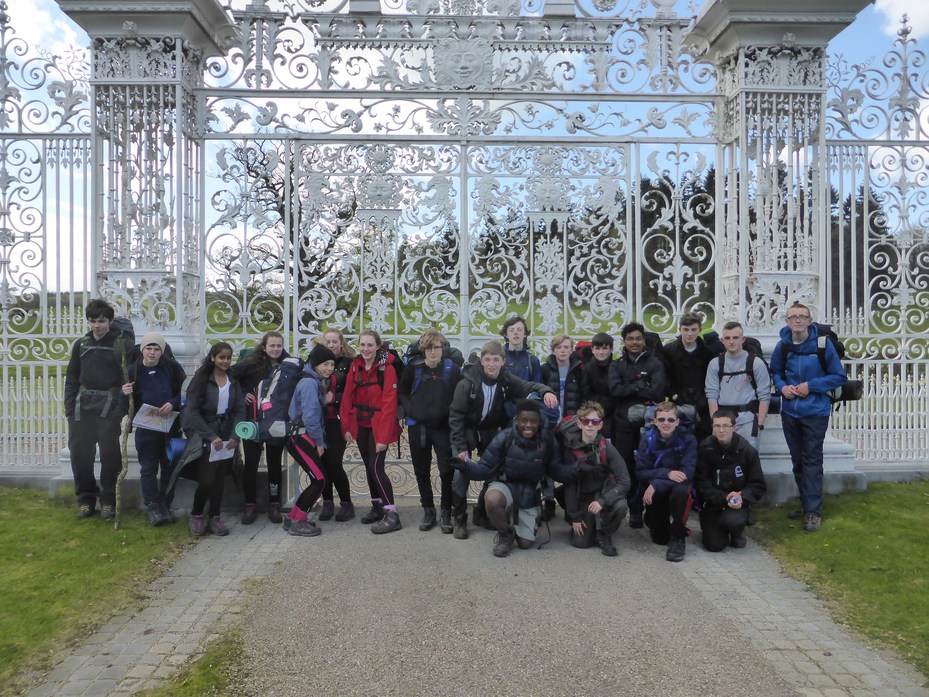 Quick lads there's a taxi!