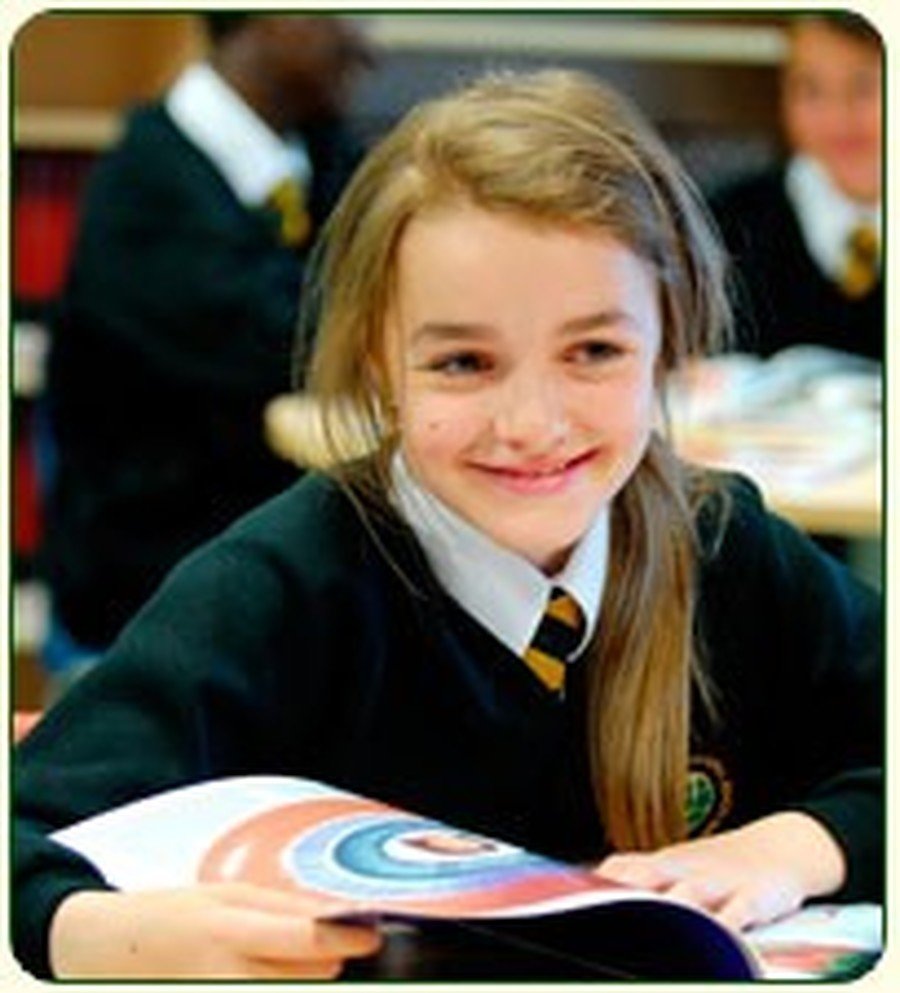 "Literacy is the ability to read, write, speak and listen in a way that lets us communicate effectively and make sense of the world." (National Literacy Trust)

At Broadgreen International School we believe that literacy is at the heart of education and is fundamental to the personal and social development of students and to life-long learning. We are committed to ensuring that all students, regardless of their abilities or socio-economic background, are able to access the curriculum at all levels and we aim to improve the outcomes of all. Literacy is an entitlement for all pupils and therefore the responsibility of the whole school - teachers, parents and support staff. At Broadgreen International School we are all teachers of Literacy.

It is through speaking and listening, reading and writing that children learn to express themselves creatively and imaginatively, and we aim to provide numerous opportunities across the key stages to harness this through competitions and enrichment activities.

As a school we are regularly looking for new ways to engage and enthuse our students in literacy initiatives. One example of this is the introduction of our Literacy Ambassadors. By giving literacy at Broadgreen a student voice - contributing ideas and feedback – the students feel empowered and have a sense of ownership of their literacy education.

Reading for Pleasure and Progress

"A word after a word after a word is power." Margaret Atwood

Reading regularly is not just important for a child to do well in English, but is vital for them to succeed throughout their schooling and is a key life skill. As a school we are passionate about reading for pleasure and progress and we provide an extensive range of opportunities across the curriculum and throughout the school year for students to improve their reading skills and to encourage and nurture their love of literature.

"The more you read, the more you'll know, the more you learn, the more places you'll go." Dr Seuss

Key Literacy Initiatives
Word of the Week (Re-launched September 2020)

Idiom of the Week (Launched September 2020)

Tutor Reading Programme (Planned launch September 2020)

NGRT reading age assessment tests carried out 3 times across the year
Literacy Intervention Programme

Additional Literacy Initiatives:

Reading Mentors

Literacy Ambassadors

Book Clubs

Creative Writing Clubs

Author Visits

Competitions and prizes

Read 20 Books in 2020

Look for a Book

Readathon

World Book Day

Intervention
We recognise that some students will arrive at our school with below expected levels in literacy and we work hard to establish the causes of these gaps. Once established, we work with all parties to provide a suitable literacy intervention programme.

WORLD BOOK DAY 2020 - World Book Day Book Café
On World Book Day we hosted a Book Café in the bistro for students and staff. Amongst the literary bakes available were; Lord of the Ring Doughnuts, Much Ado About Muffins, Fairy-tale Cakes, Sorting Hat Cupcakes, and an AMAZING Bruce Bogtrotter chocolate cake! There were quizzes and competitions and, most importantly, BOOKS! We had a lovely afternoon and the students who attended were incredibly enthusiastic about exchanging their vouchers for their World Book Day books.

Liverpool Readathon 2020

Also as part of our World Book Day celebrations, we were very proud to take part in this year's Read for Good Readathon. Liverpool schools united for the third time for a two week citywide Readathon from 2-13 March 2020. Money raised will go towards helping buy books and storyteller visits for Alder Hey Hospital, as well as books for Liverpool School libraries, and helps support Liverpool Learning Partnership's work into reading for pleasure.

During the Readathon we had the pleasure of hosting a storytelling event with the wonderfully talented Wilf Merttens from Read for Good. Wilf held a storytelling session with some of our year 7s, 8s, 9s and some students from Mosslands School. The event was a great success and students were engaged, enthusiastic and very creative, producing some brilliant (if a little wacky) story lines! The event was such a success that we will be working on a Collaborative Storytelling Project with these students when school returns.

Literacy Calendar
Thursday 4th March 2021 - World Book Day
More information about this can be found on https://www.worldbookday.com/ or from our Literacy Twitter page @LiteracyBgis
Literacy Support and Resources

School Closure
School Closure Information for Parents May 2020

Recommended Reading Lists
Year 5, 6 & 7 Reading List
Key Stage 3 Reading List
Key Stage 4 Reading List
Key Stage 3 & 4 Stretch and Challenge List

Visuwords
The visual dictionary and thesaurus
Sir Linkalot
Spelling App
Love Reading? Check out these websites
www.mykindabook.com
www.booktrust.org.uk/books
www.readingmatters.co.uk
www.carnegiegreenaway.org.uk/shadowing.php
www.booksforkeeps.co.uk/
www.lovereading4kids.co.uk/
www.lovereading4schools.co.uk/
www.readitlovedit.com/home.html
Please note that Broadgreen International School is not responsible for the content of any external websites