Covid-19 Updates
Letter to parents about the offer of Covid testing for students before the start of the new academic year
Link to form: https://forms.office.com/r/LieqLiD3TT
.
NHS Covid-19 app
Government advice is to encourage over 16s (Year 11, 12 and 13) to download the NHS Covid-19 app onto smartphones
https://covid19.nhs.uk/pdf/introducing-the-app.pdf .This link is also available on our Facebook page.
Updated Risk Assessment - 22 September 2020
20.9.20 Important message from Mersey Care NHS Foundation Trust
Help us to help you: Liverpool walk-in centres
The walk-in centres provide consultations, advice and treatment for minor injuries and illnesses, examples include: minor infections and rashes, stomach upsets, superficial cuts and bruises, strains and sprains, coughs, colds and flu-like symptoms. Also provided is emergency contraception and advice and Chlamydia screening for under 25s. In some cases a prescription may be issued, or an X-Ray requested by the nurse, however repeat prescriptions are not able to be provided at our centres
We now have a telephone triage and appointment system. Before coming to the walk-In centre you should call 0300 100 1004.
We will ask questions about your health and you will be given an appointment at an appropriate walk in centre.
The city walk-in centre based at the Beat, 6 David Lewis St, Liverpool, L1 4AF, will be temporarily closed but walk in centres will remain operational from 8am to 8pm, seven days a week at the following three sites:
· Old Swan walk-in centre, Crystal Close, L13
· Garston walk-in centre, at South Liverpool Treatment Centre, Church Road, L19
· Smithdown children's walk-in centre, Smithdown Road, L15 (aged 16 years and under).
Patients should call: 0300 100 1004 (you will also be asked about potential symptoms of COVID-19).
The walk in centres have an advanced paediatric or general paediatric nurse on duty at each site. This clinical enhancement means regardless of which NHS walk in centre parents and carers are directed to for treatment and care of under 16 year olds, children will be seen by a specialist children's nurse. This aims to provide equitable access to specialist children's nurses across the city and reduce travel time for parents and carers.
You can also contact the NHS on 111. NHS 111 is available 24 hours a day, 365 days a year for any medical help which is needed fast, but is not a 999 emergency. Calls are free from landlines and mobile phones.
Thank you.
Regards
Children and Young People's Service Manager
Mersey Care NHS Foundation Trust
Liverpool Community Services Division
Liverpool Innovation Park
"Striving for Perfect Care and a Just Culture"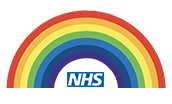 Parents and carers guide: What to do if someone has symptoms of COVID-19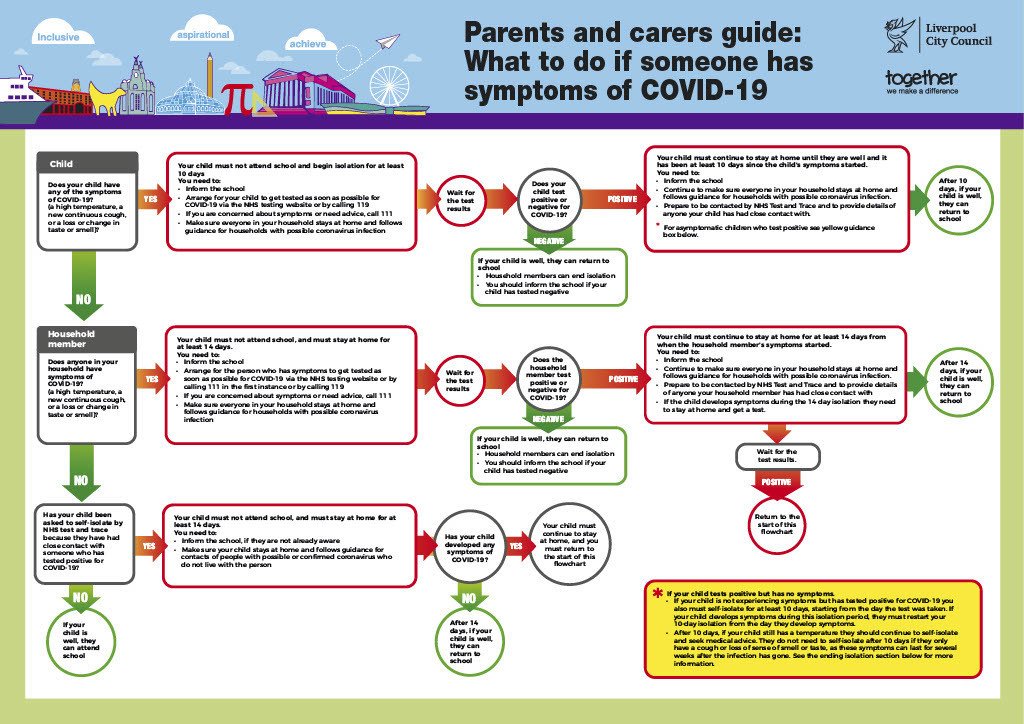 .
Please find below copies of the risk assessments that we have produced as part of our planning for the gradual return of staff and students :
Working with our vulnerable groups
Staff guidelines Student guidelines

Y10 Review meetings
RA document

Working with Y12 bubbles
RA document Guidelines

Working with Y10 bubbles
RA document Staff guidelines Student guidelines
SEN Transition
RA document

Medical Room
RA document Guidelines

Staff CPD
RA document Guidelines

Staff in school
RA document

Information about Covid-19 is being updated constantly. Please visit https://liverpool.gov.uk/communities-and-safety/emergency-planning/coronavirus/ for the latest updates from the City Council
Meanwhile, please click here for information to help you look after your family's emotional well-being at home during these difficult times
Please check reputable news sites for the latest government updates and advice regarding the spread of the Coronavirus Covid-19. For information and advice, please also visit https://111.nhs.uk/covid-19.
Meanwhile, please continue to encourage your child to regularly wash their hands and use a tissue when they sneeze or blow their nose