4.12.20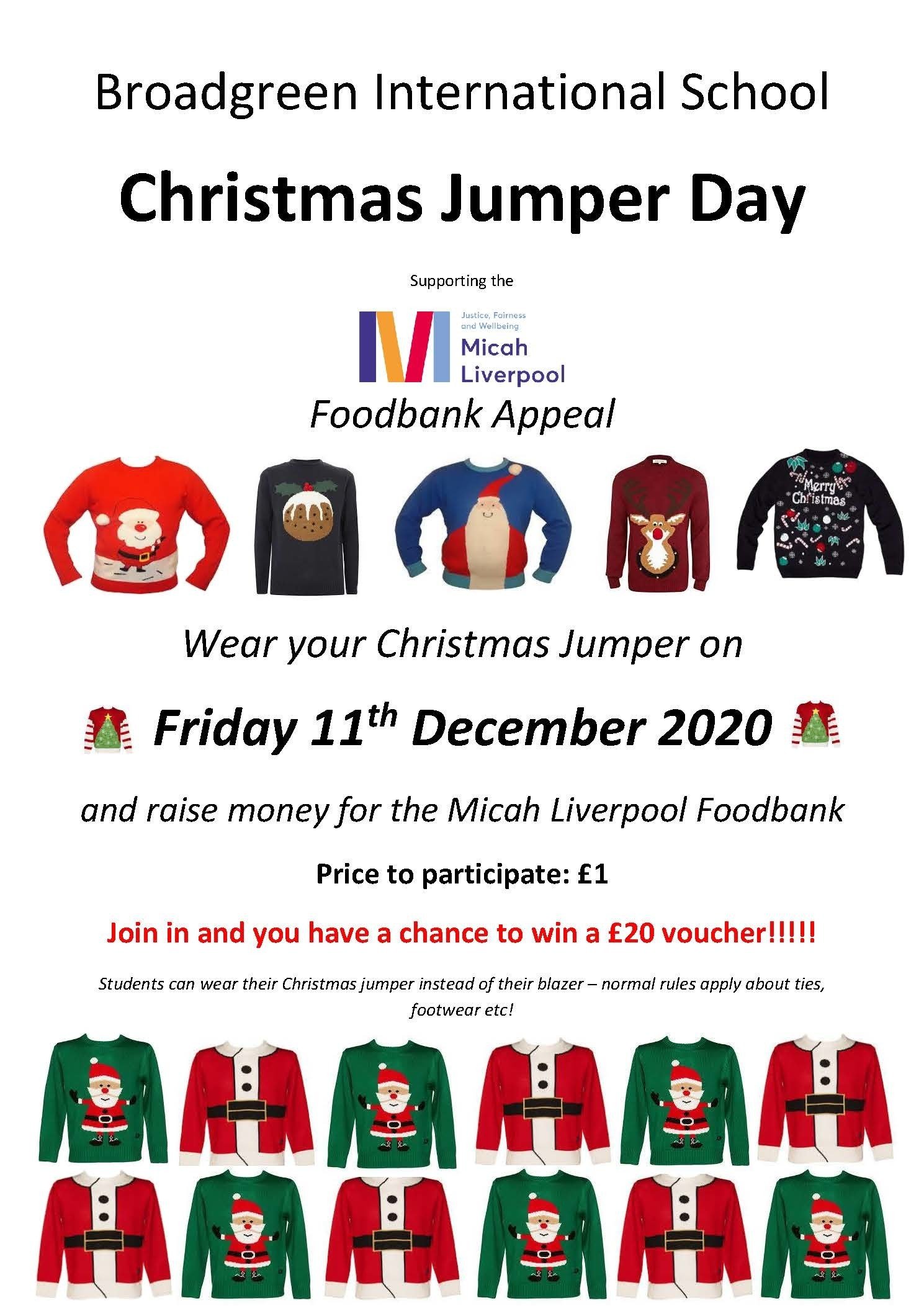 25.11.20
.
It is important I inform you of an incident that happened at the school the morning of Tuesday 24 November.
A suspicious letter was received in school with the school mail. Necessary professional support was sought and upon examination the contents were found to be harmless.
The incident is now being investigated by Merseyside Police and it is being treated as malicious communication.
I would like to take this opportunity to reassure you that at no point was there a threat to the safety of students or staff at the school.
Best wishes,
Ms P Towey
Head teacher
.
23.11.2020
PHASE 2 COVID TESTING AT SCHOOL
Please click here to read the letter and consent form explaining Phase 2 second testing at school. Students who were tested previously can take a second test and parents/carers of students NOT previously tested can consider whether they consent to their child taking part in the single test of Phase 2.


13.11.2020
Updated Year 13 Parent Information

: please click on the link below to complete the parental response form.


9.11.20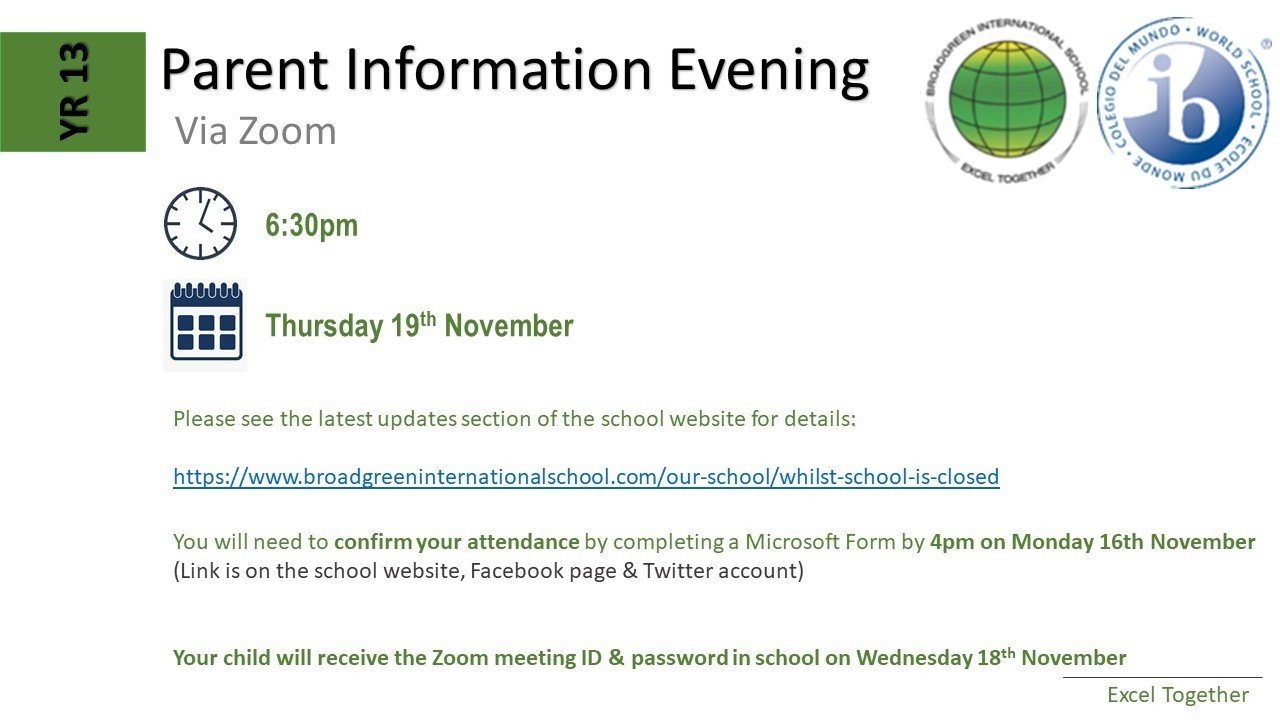 Update 8.11.20
1.30pm Please click
here
for a letter to parents from Liverpool City Council and a consent form regarding the planned testing for Covid-19 in Liverpool schools. All
students
will be receiving a paper copy tomorrow. Please note, this letter replaces the one that was published last Friday
.
We are awaiting updated information about the plans for Covid-19 testing of students in Liverpool schools.
Consent will be explicitly sought from parents.
At this point in time, we are uncertain of the start date for this.
Details will be shared as soon as possible
.
Update 4.11.20
Reminder!
The £10 Free School Meal voucher for eligible students to cover half term will be available for collection from your local Children's Centre until this Thursday. Parents have been texted as a reminder and will need to take the text message with them as proof of eligibility.
Update 1.11.20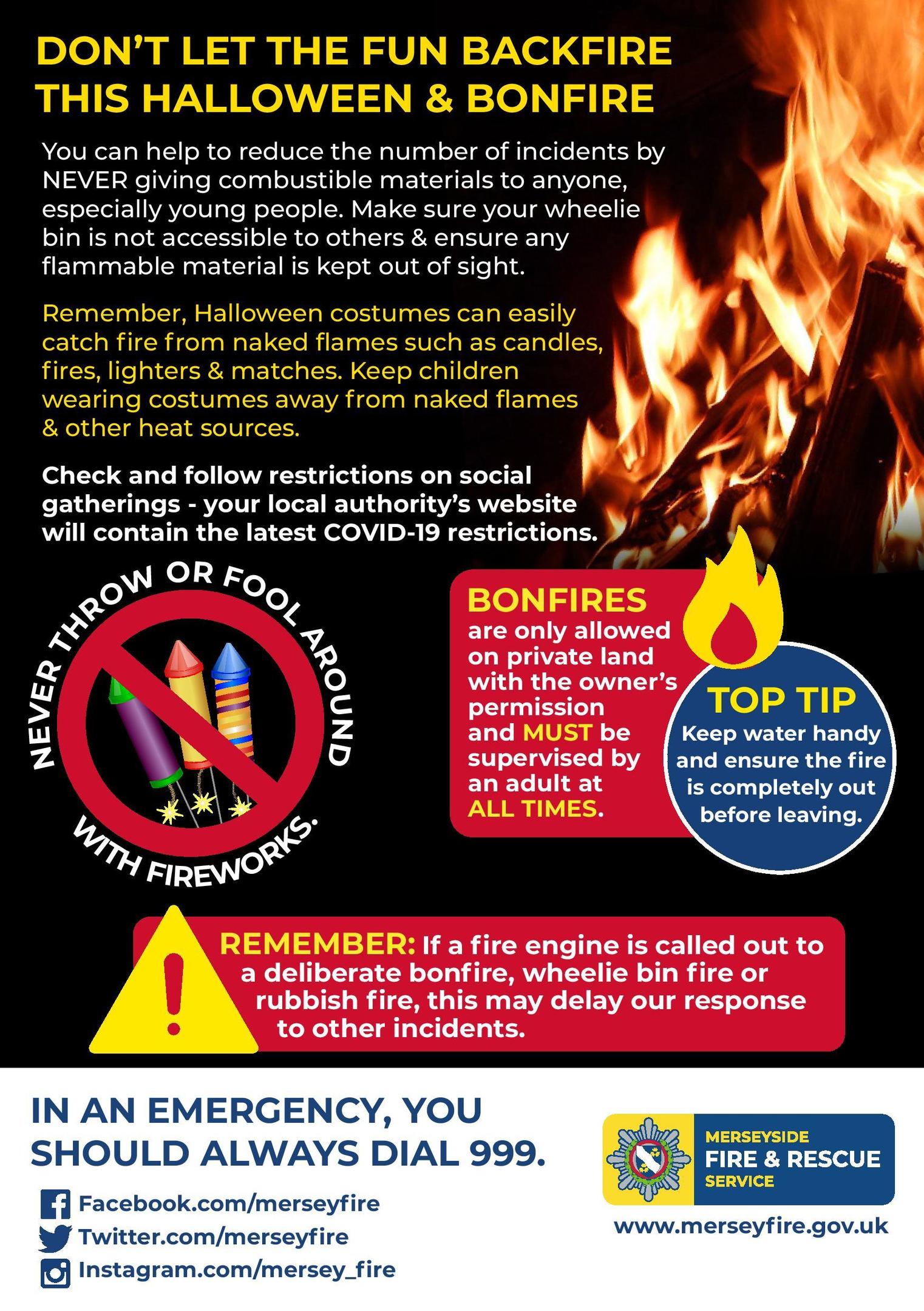 Click here to read a letter that has been sent to all schools by Merseyside Fire & Rescue Service.
Please note: we have a zero tolerance policy regarding fireworks in schools
.
For information
Liverpool Black History Session
The Liverpool Ethnic Minority & Traveller Achievement Service (EMTAS) will be repeating their session on Liverpool Black History for anyone who was unable to make last week's session
This is open to school staff and the wider community and is FREE!
Topic: Liverpool Black History
Time: Nov 2, 2020 03:30 PM London
Meeting ID: 914 2287 0280
.
Update 23.10.20
Good news!
The Mayor has agreed that the City Council will fund a £10 Free School Meal voucher for each eligible student to cover the half term break. These vouchers will be available for collection from local Children's Centres from next Wednesday. Parents have been texted and will need to take the text message with them as proof of eligibility.
Update 16.10.20
PARENTS/CARERS OF YEAR 11 STUDENTS

We would like to invite you to a Zoom presentation on Wednesday 21 October at 18:30. Pleasecomplete the form on the link below by 2pm on Monday 19 October
https://forms.office.com/Pages/ResponsePage.aspx?id=ly7fnactdEGKS9-Ajj7SO-xNNyCX60lHgX1HJucaHtNUNlVZWkVENTRMWjJQM0tDRzBLODVWQ09QRi4u
The meeting ID details and the passcode will be given to students next week

.
Thrilled to share our 2020 Virtual Open Evening
.
Update 9.10.2020
Letter to parents/carers from Liverpool City Council
Update 25.9.20
Please click here to read the latest letter home from Ms Towey. This letter contains a telephone number that parents can use to inform us if Covid-related family illness occurs at the weekend.
Important message from Public Health England.
Date: 23 September 2020
Dear parents and carers
This is an important letter to share some information on how we can work together to make sure we can continue to give children and young people the best education in the safest way possible.
One important part of ensuring the safety and wellbeing of pupils, students, parents and our communities is testing for coronavirus. We all have a duty to make sure that the right people have access to get tested at the right time. Every time a test is used inappropriately, a person with COVID-19 symptoms may miss out on getting tested.
Therefore, I ask that you all follow these principles:
You should only book a test if your child has any of these 3 coronavirus symptoms:
1. a high temperature: any new high temperature where your child feels hot to touch on their chest or back (you do not need to measure the temperature)
2. a new continuous cough: coughing a lot for more than an hour, or 3 or more coughing episodes in 24 hours
3. a loss of, or change in, sense of smell or taste: a noticeable loss of smell or taste or things smell and taste different to normal
Your child does not need a test if they have a runny nose, are sneezing or feeling unwell but do not have a temperature, cough or loss of, or change in, sense of smell or taste because these are not normally symptoms of coronavirus
If you are unsure about whether to get a test, please check the official list of symptoms on the NHS website, which is reviewed regularly
Only the person with symptoms should get a test. You do not need to get a test for anyone else in the household unless they also have any of the 3 symptoms listed above. All members of the household need to self-isolate whilst waiting for the test result
If the person with symptoms' test comes back positive, other members of their household should continue self-isolating for 14 days and only get a test if they develop coronavirus symptom
If a pupil or student in a class or bubble tests positive for coronavirus, anyone who is advised to self-isolate does not require a test unless they subsequently develop symptoms.
No one else in the same class or bubble as the symptomatic person needs to take any action unless advised by the school or college. Schools and colleges have detailed guidance and access to a Department for Education and Public Health England helpline for advice and support.
Contacts of a person who has tested positive must follow the guidance carefully and in full, which means they must stay at home for 14 days. This is because it can take several days following contact with an infected person before an individual develops symptoms or the virus can be detected. Students should only book a test if they get symptoms.
The NHS has produced some guidance to help parents understand when their child can and cannot attend school which you may find useful.
It is vital for children and young people's learning and future opportunities that they are able to return to school and college. It is therefore vitally important that all we work together and do our bit to make this possible.
Yours sincerely,
Professor Viv Bennett CBE
Chief Nurse and Director Maternity and Early Years, Public Health England
Dr Susan Hopkins
Interim Chief Medical Officer, NHS Test & Trace
Deputy Director, Public Health England
Consultant in Infectious Diseases & Microbiology, Royal Free, London
Update 20.9.20
Important message from Mersey Care NHS Foundation Trust
Help us to help you: Liverpool walk-in centres
The walk-in centres provide consultations, advice and treatment for minor injuries and illnesses, examples include: minor infections and rashes, stomach upsets, superficial cuts and bruises, strains and sprains, coughs, colds and flu-like symptoms. Also provided is emergency contraception and advice and Chlamydia screening for under 25s. In some cases a prescription may be issued, or an X-Ray requested by the nurse, however repeat prescriptions are not able to be provided at our centres
We now have a telephone triage and appointment system. Before coming to the walk-In centre you should call 0300 100 1004.
We will ask questions about your health and you will be given an appointment at an appropriate walk in centre.
The city walk-in centre based at the Beat, 6 David Lewis St, Liverpool, L1 4AF, will be temporarily closed but walk in centres will remain operational from 8am to 8pm, seven days a week at the following three sites:
· Old Swan walk-in centre, Crystal Close, L13
· Garston walk-in centre, at South Liverpool Treatment Centre, Church Road, L19
· Smithdown children's walk-in centre, Smithdown Road, L15 (aged 16 years and under).
Patients should call: 0300 100 1004 (you will also be asked about potential symptoms of COVID-19).
The walk in centres have an advanced paediatric or general paediatric nurse on duty at each site. This clinical enhancement means regardless of which NHS walk in centre parents and carers are directed to for treatment and care of under 16 year olds, children will be seen by a specialist children's nurse. This aims to provide equitable access to specialist children's nurses across the city and reduce travel time for parents and carers.
You can also contact the NHS on 111. NHS 111 is available 24 hours a day, 365 days a year for any medical help which is needed fast, but is not a 999 emergency. Calls are free from landlines and mobile phones.
Thank you.
Regards
Children and Young People's Service Manager
Mersey Care NHS Foundation Trust
Liverpool Community Services Division
Liverpool Innovation Park
"Striving for Perfect Care and a Just Culture"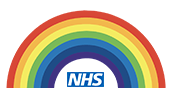 .


Update 17.9.20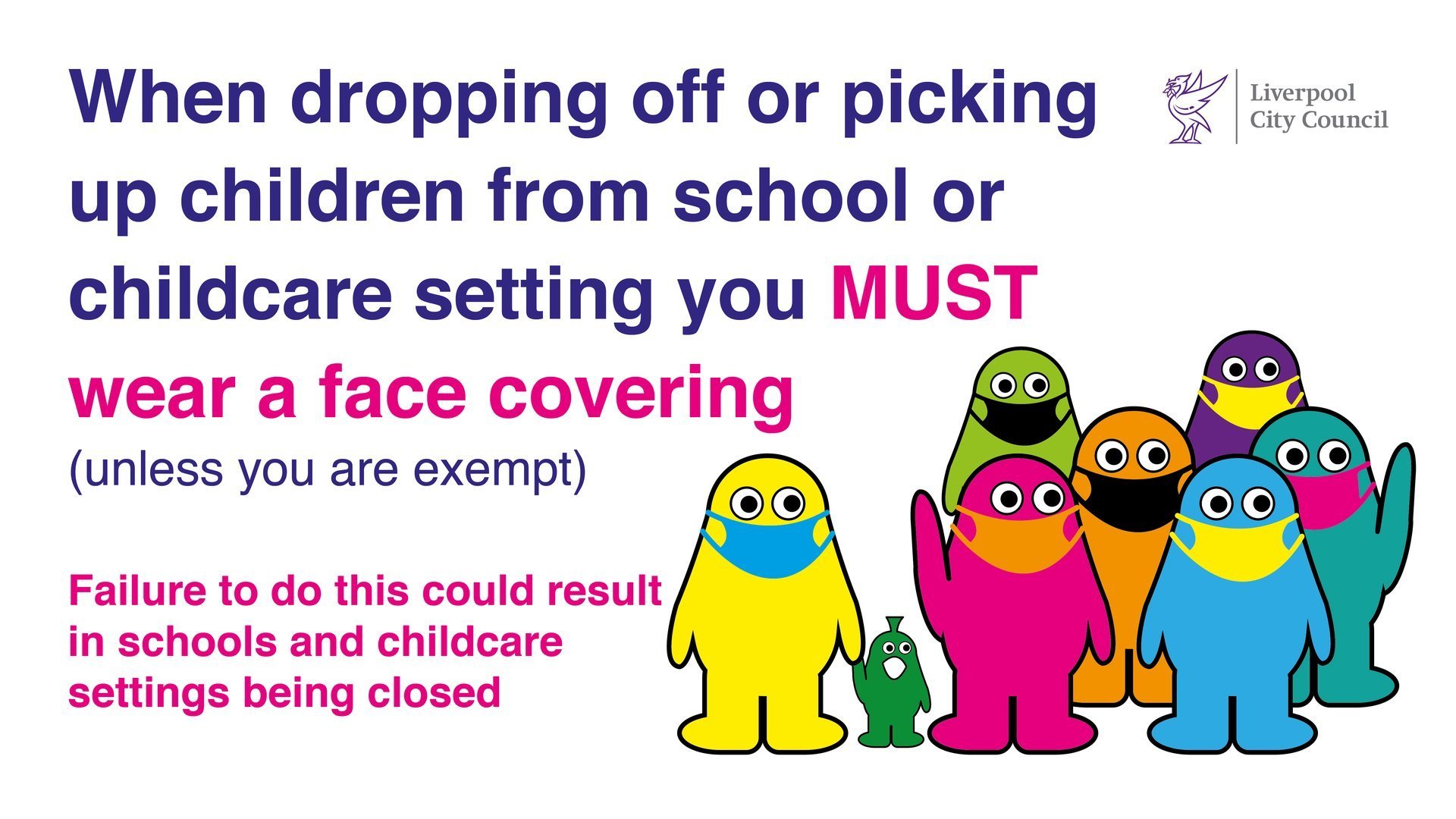 Update 10.9.20
Please click here to read an updated letter regarding the process of discussion re the implementation of the Academy Order associated with Broadgreen International School. The letter indicates the commitment from Liverpool City Council, the IEB , Ms Towey at BGIS and a future sponsor to work co-operatively going forward to ensure the highest quality of education for students, staff and the local community of BGIS
.
Update 9.9.20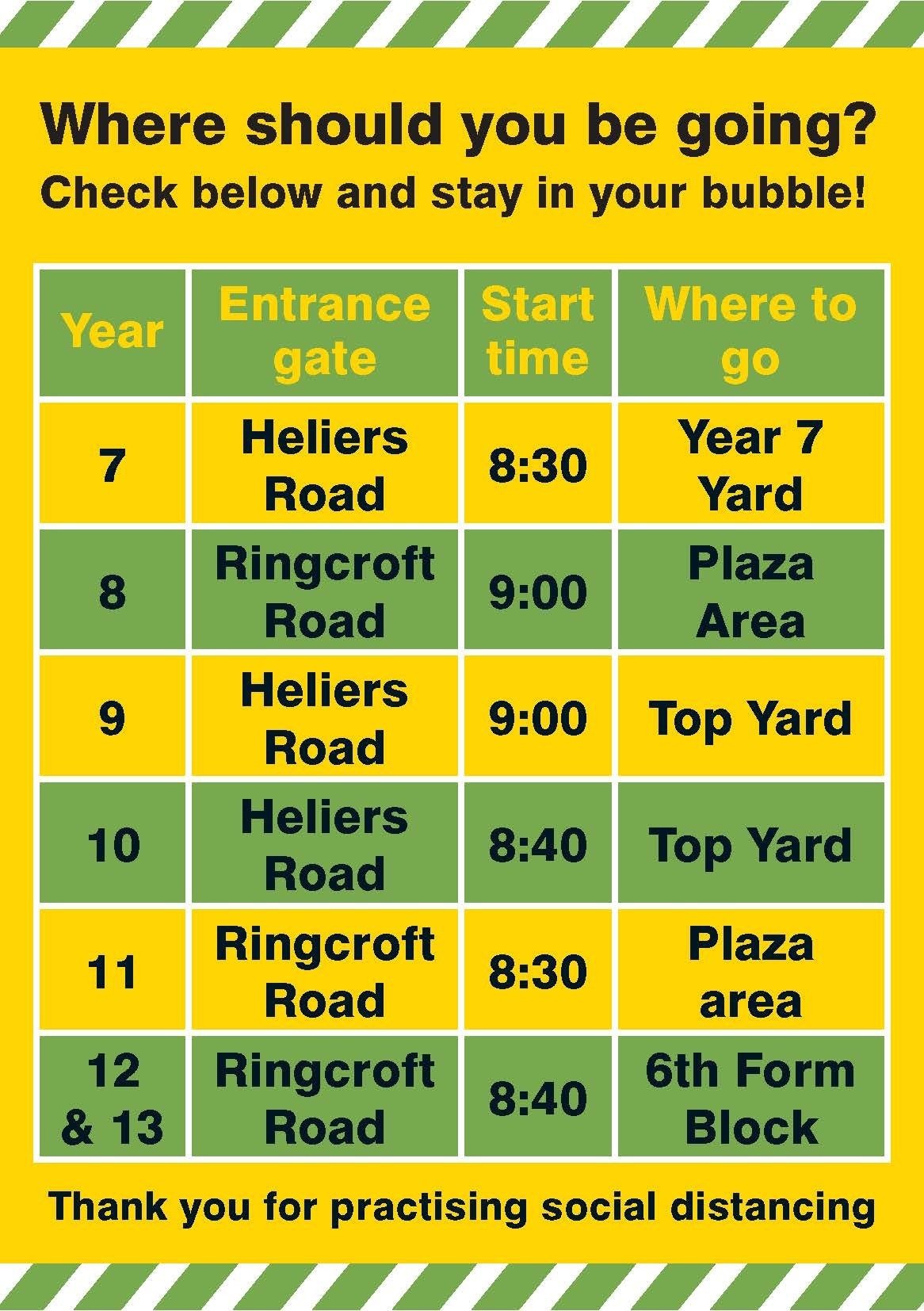 Update 4.9.20
Please note that Government guidance regarding the wearing of face coverings in schools has changed since our Return to School plans were first published. We are now encouraging our students to wear face coverings as they move around in communal areas. It has also been brought to our attention that we have some students who are feeling vulnerable in lessons without their face coverings on. Students are therefore permitted to wear them in lessons if they feel this will help support them with their learning
.
Update 31.8.20
Please click here to read a letter from Ms Towey, Headteacher, about arrangements for the start of term
Update 30.8.20
Please click here to read a leaflet for parents from Public Health England. (Please note that government guidance can change and this leaflet was published by HM Government 28.8.20)
There is also some important guidance from Merseytravel about travelling to school. Please visit this link for more information. There is also a letter from Merseyrail here and a letter from the City Council about road safety here
Update 25.8.20
Please click here to see our
Return to School plans for September 2020
You can also read a letter from the Mayor and the Director of Young People's Services here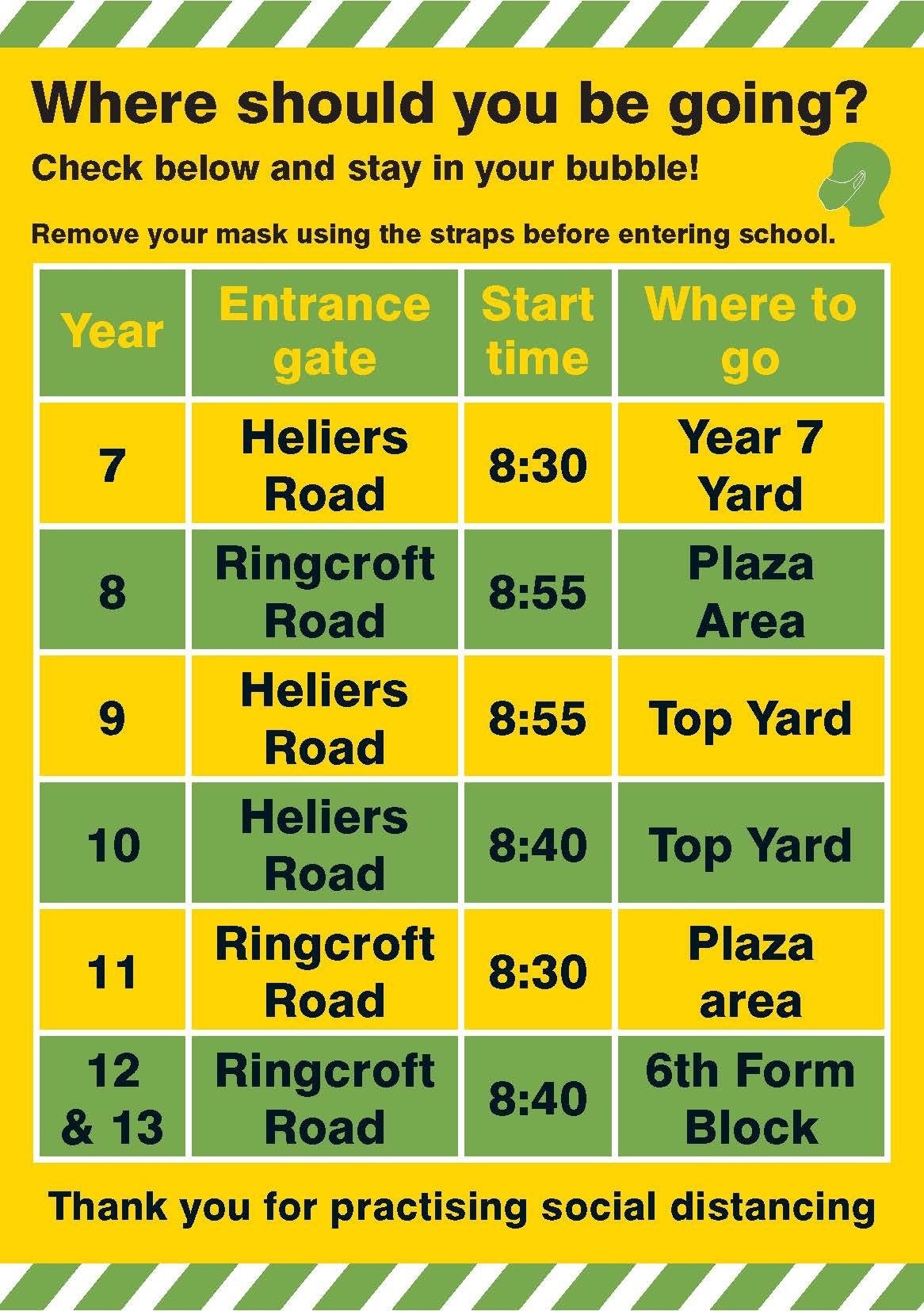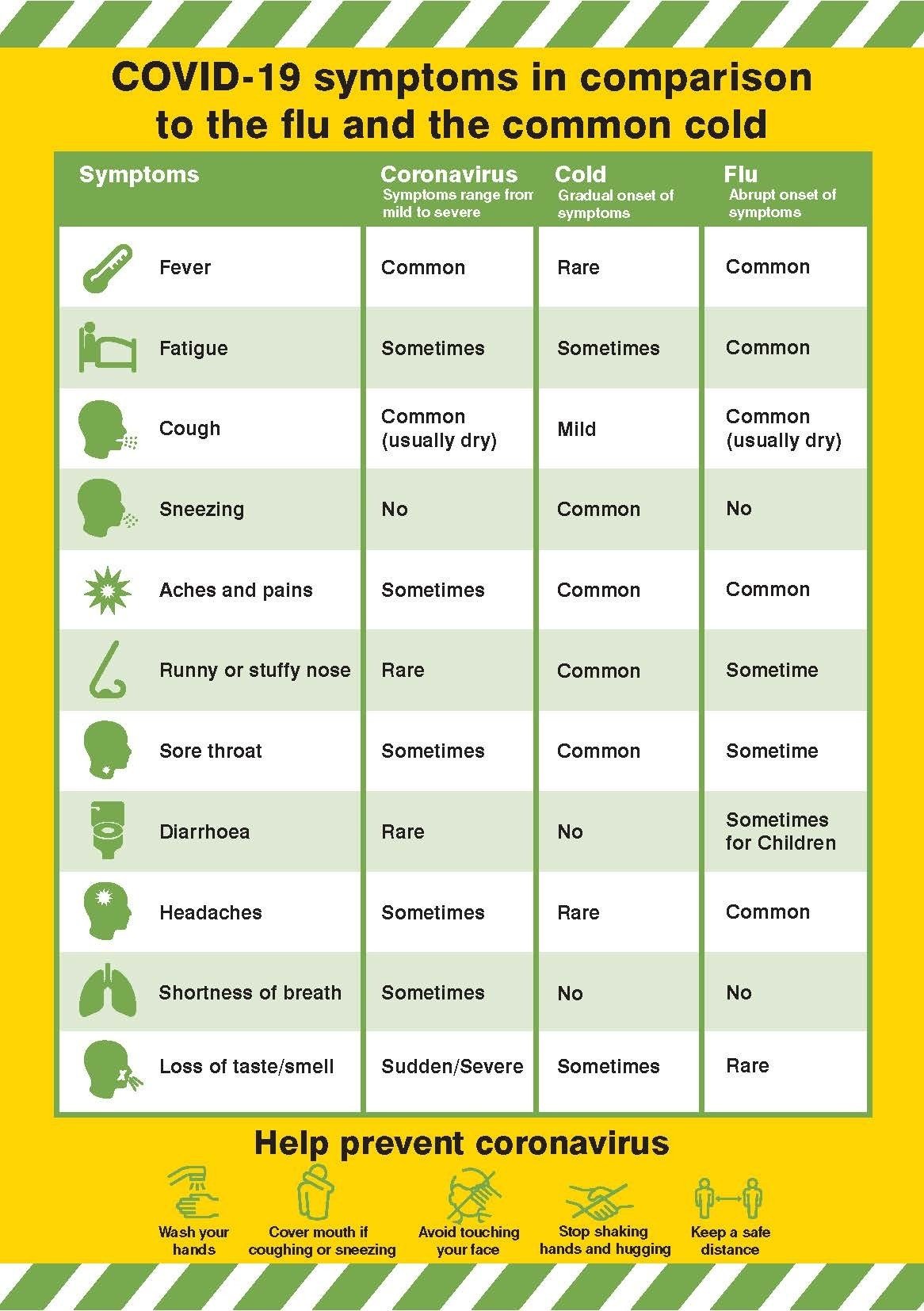 Update 16.8.20
Reminder! Blazers are compulsory from September!
Have you collected your free blazer yet? If not, please take your Blazer Voucher to the uniform shop as soon as possible! Any issues, please email enquiries@bgis.co.uk
Update 11.8.20
Did you know?! 2020 is the Liverpool Year of Reading! Visit the website below for more information
https://www.cultureliverpool.co.uk/year-of-reading-2020/
.
For parents of children who have ASD
The ASD training team at the Local Authority is offering a transition workshop for Parents/Carers who wish to plan for the child/young person's return back to school.
· Planning for the transitions.
· Sensory Regulation Strategies
· Strategies to support the transition
Details can be found here. To book a place please contact the team via email: asdtrainingteam@liverpool.gov.uk
.
Update 29.7.20
Please click here to read the latest update from Ms P Towey, Headteacher
.
Update 21.7.20
We are still finalising our plans for school to return in September
Full information will be published here as soon as possible
.
Update 14.7.20

Have you set up a ParentPay account yet? If not, then please consider doing so as soon as possible! Any questions, please email you child's Head of Year
.
We are currently finalising our plan
s for school to return in September
Please check back soon for more information
.
Update 7.7.20
Are we all getting enough exercise?! When school returns in September more of us will need to walk or cycle to school due to the pressures on public transport. Why not take more walks between now and then to build up your fitness and stamina levels?

Please click here to read an open letter to all parents from
Simon O'Brien, Liverpool City Region Cycling and Walking Commissioner
.
Reminder!
Update 30.6.20
Please click here to read a letter to parents of Y8 students about immunisations
Update 25.6.20
Reminder! Don't forget to wear a face covering if you are travelling on public transport. Face coverings should not be used by children under the age of 3 or those who may find it difficult to manage them correctly.
.
Update 17.6.20
Useful information about how public transport is working at this time can be found by visiting the following sites
https://www.arrivabus.co.uk/coronavirus
http://www.merseytravel.gov.uk/Coronavirus
https://twitter.com/Merseytravel
Current Key Advice
Plan ahead - social distancing means that bus, rail and ferry services have limited space
Face coverings - If you need to use public transport, please wear a face covering
Leave plenty of time – you might not make the service you planned to get and may need to wait for the next one
Check timetables - online before and on your day of travel and be prepared for changes
Keep cycling and walking if you can – ease the pressure on transport, stay fit and healthy and help keep our air clean
If you must travel, arrive early at the station, stop, or terminal in good time – this is to avoid disappointment as there may be queues
Buy your tickets in advance - to avoid queues on the day
Consider multi modal ticket - such as Saveaways as these will give you more options
Please pay by contactless - if you can't then have the right money ready as services can't provide change
Please maintain 2m social distancing wherever possible with respect and patience - to keep yourself and others safe
Practice good hygiene – avoid touching surfaces, your face, and wash your hands properly both before and after your journey
Please be kind and respectful to transport staff – they are working really hard to get you to where you need to be
Be patient - as there will be social distancing measures in place both on services and in waiting areas such as bus stops, stations and ferry terminals

Arriva has also asked us to share information about how parents can purchase Student Saver tickets which might be of use when school openings return to normal. Visit www.arrivabus.co.uk/student-direct-debit for more information
.
Update 11.6.20
To parents of Y10 students
Please click here to read a letter from the Headteacher about next week's plans for Y10 students. We are only open for appointments on Tuesday, Wednesday and Thursday. There are no Y10 students on site Monday and Friday.
Appointments can be booked by clicking on the following link:
https://forms.gle/dQzP2GB8i7pKB7Tv7
.
To parents of Y12 students
Please click here to read a letter from Mrs McKendrick about next week's plans for Y12 students.
.
Update 1.6.20
To parents of Y10/12 students
Please click here to read an important letter from the Headteacher
.
Update 22.5.20/23.5.20
Click here to read the end of term letter from your Headteacher
.
The Government has published some updated lists of online educational resources to support children's education at home while they may not be attending their normal education setting.
English: https://www.gov.uk/government/publications/coronavirus-covid-19-online-education-resources/english-resources
Maths: https://www.gov.uk/government/publications/coronavirus-covid-19-online-education-resources/list-of-online-maths-resources-for-home-education-during-coronavirus-outbreak
Science, PE, Well-being and SEND: https://www.gov.uk/government/publications/coronavirus-covid-19-online-education-resources/online-science-pe-wellbeing-and-send-resources-for-home-education
Also, a reminder that this website is available to support parents at this difficult time
It covers the following areas
Local Organisation Support - CAMHS
Museums and Places to visit online
Ideas for Playing Together
Six ways to maintain a routine
Managing your own Wellbeing
Update 18.05.2020
Click HERE to read a letter to all parents/carers from Ms Towey, Headteacher.
https://www.awarenessdays.com/awareness-days-calendar/world-wellbeing-week-2020/
https://www.childline.org.uk/info-advice/bullying-abuse-safety/online-mobile-safety/staying-safe-online/
Thank you
Update 8.5.20
To all of our students... we are missing you!
Take a look at this fabulous video put together by the very talented Mr Cotton and featuring messages from our staff
Stay safe Broadgreeners! https://youtu.be/opNAdEOYZ28
Update 6.5.20
Good news! Our younger students can now access the online well-being helpline KOOTH!
For more information... What does Kooth do? Poster How to sign up
.
Update: 04 May 2020
Missing maths? Click here to read our first ever Broadgreen Maths Newsletter.
Find out what's been happening whilst we are home learning. Check out our
competition winners and keep up to date with exciting Maths news!
.
Are you feeling creative? Why not enter our Lockdown Creative Writing Competition?
You can write about life in lockdown or a thank you to the NHS and other key workers as a poem, a story, a description.
Certificates and prizes will be awarded.
Looking forward to reading your ideas.
Update 29.4.20
BBC Bitesize has updated its daily lessons schedule. More information can be found here
Here is a free online guide The Parents' Guide to coping with school closures (April edition) which we hope you will find useful during this challenging time. It provides up-to-date, practical information on how parents can look after their children's physical and mental health as well as how to help them study at home, and information on what to do if their children were due to take exams this summer.
This free guide can be viewed by visiting www.theparentsguideto.co.uk/coronavirus
.
Update 28.4.20
This is a message to parents who have children eligible for free school meals
Today we have been able to submit requests for Free School Meal e-vouchers from EDENRED, the company who is organising the scheme for the Government. If we have your email address on record you will get a text from us with information about how you can access your e-voucher. If we do not have your email address we will text to ask for it. Please could we all be aware that sadly there are fraudsters who are trying to scam families and you should only open emails about vouchers from EDENRED. This article has information which is worth reading:
https://www.liverpoolecho.co.uk/whats-on/shopping/police-issue-urgent-warning-tesco-18161004.
If you have ANY concerns or questions, please let us know via enquiries@bgis.co.uk. Thank you
.
If you're in need of a little pick me up please have a look at The Book of Hopes. This beautiful book dedicated to key workers in hospitals is filled with a wonderful collection of stories, poems and illustrations from 110 contributors all designed to give children (and adults) hope in these difficult times.
Read it for FREE here: https://literacytrust.org.uk/family-zone/9-12/book-hopes/
The government website currently has a load of free courses available to try at the moment including Numeracy and Digital Skills. There are different levels and something for everyone! Visit https://theskillstoolkit.campaign.gov.uk/ for more information!
.
Update 24.4.20
FSM: Any vouchers that were not collected were posted home yesterday using first class mail. We are still waiting to hear what the plans for next week will be. Information will be posted here as soon as we know what will be happening
Update 21.4.20
This is a message to parents who have children eligible for free school meals
You may be aware that a number of schools, including ours, have been unable to register for the Government's new e-voucher system which is designed to support parents of children who are entitled to free school meals. In the meantime, Liverpool City Council are providing us with a £10 voucher (per eligible child) to issue to parents who are entitled to receive this support. School will be open from 9.00am until 12.00 noon tomorrow and Thursday morning for parents to come to school to collect their voucher(s). Any vouchers that have not been collected by this time will be posted home. If you are coming up to school to collect vouchers, please make sure that you observe social distancing rules
Update 20.4.20
The following link comes from the Department for Education and contains a number of useful online resources which will help with home learning
https://www.gov.uk/government/publications/coronavirus-covid-19-online-education-resources/coronavirus-covid-19-list-of-online-education-resources-for-home-education
.
There is also additional support from BBC Bitesize!
From Monday to Friday, you can watch Bitesize Daily on BBC Red Button from 9am to 11am, and again on BBC iPlayer.
Each 20-minute lesson will cover a different age group from ages five to 14, and will be brought to you by experts, teachers and some very familiar faces from the world of TV, sport and beyond.
As well as dedicated programmes covering Maths, Science and English, there will also be lessons featuring other subjects such as History, Geography, Music and Art.
Alongside the new Bitesize Daily lessons, there'll also be Teacher Talks - a brand new series offering helpful hints in tackling core concepts in Maths and English as well as extra content from BBC Teach including their Live Lessons series.
How you follow the lessons is completely up to you - you can join our broadcasts every day or catch up with a few in a row with every broadcast available to catch up via BBC iPlayer.
.
There is a book that has been produced to help parents explain to their child about Coronavius.
You can read it here
We have also been sent the following link which parents may find useful. https://www.cultureliverpool.co.uk/parenting-through-covid-19/.
The blog covers the following areas;
Local Organisation Support - CAMHS
Top Tips
Parenting Guides
Pregnant or New Mums
Home Learning
Museums and Places to visit online
Make Time To Play
Ideas for Playing Together
Six ways to maintain a routine
Managing your own Wellbeing
Employment Opportunities
The NSPPC have re-shared their online safety resources for families: https://www.o2.co.uk/help/nspcc/resources
.
UPDATE 19.4.20
Free school meals - week commencing Monday 20.4.20
Due to the problems that schools are experiencing in ordering and receiving the new national vouchers,
Liverpool City Council has arranged to provide additional FSM vouchers for this coming week.
We are hoping to receive these tomorrow or Tuesday and we will contact parents with collection arrangements as soon as possible. Please keep checking our website for the latest updates
.
UPDATE 3.4.20
Please click here to read the end of term message from our Headteacher, Ms P Towey
.
Our Child Protection Policy has been updated to reflect the current situation. Please click here to view it
.
UPDATE 2.4.20
Please note that the school site will be closed during the Easter break
We hope to be able to open Reception again from 8am to 12 noon from Monday 20.4.20
so parents can collect any additional work packs that they need
.
Please note: Parents and families of our Deaf students may find the following link helpful
https://campaignresources.phe.gov.uk/resources/campaigns/101-coronavirus-/resources/5094
.
There is a lot of support available to keep your child safe online. Below are some useful links published by the Department for Education to help parents and carers:
.
Our latest Careers Bulletin is now available! Please click below to read!
.
UPDATE: 27.3.20
We will be staffing R