Information about keeping children safe
.
Find out how you can keep children safe from abuse and other dangers, both online and in the physical world. Visit the NSPCC website here: https://www.nspcc.org.uk/preventing-abuse/keeping-children-safe/
If your child uses Facebook, Snapchat, Instagram or Twitter you might find the following advice sheets useful
Facebook Safety Snapchat Safety Instagram Safety Twitter Safety
Thanks to www.nationalonlinesafety.com for some 'top tips for parents' and a useful information sheet about Snapchat. See it here. You can also follow them on Twitter for the most up to date advice https://twitter.com/natonlinesafety
'Tackle Child Abuse' Campaign
You may be aware of information published by the DfE regarding the 'Tackle Child Abuse' campaign. It revisits the key message that safeguarding is everybody's responsibility. The campaign is regularly being aired on local radio stations.
https://tacklechildabuse.campaign.gov.uk/
Click here for an Internet Safety Parents' Leaflet. This pocket size guide gives parents and carers ideas to consider and useful links on the following topics:
Gaming.....Bullying.....Live Streaming.....Apps.....Instant Messaging
**********************************
We recommend that you have regular conversations with your children about their online activities and create an environment where your child is able to share any concerns they have about things they have seen online that has caused them upset.
Click here to view advice is from www.NationalOnlineSafety.com
**********************************
You may also find this guide useful! It gives you some information about the various Apps that your child might be using
Here is some more information about one app in particular: ooVoo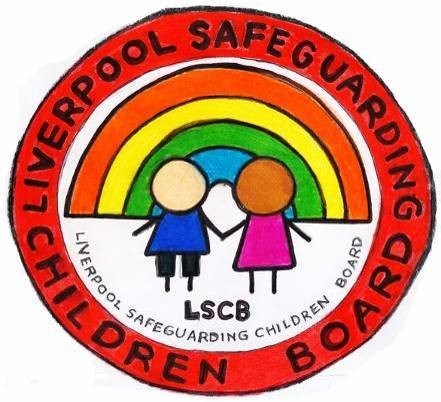 Here are lots of useful links to online resources for parents from the Liverpool Safeguarding Board
Click here for a really useful eSafety factsheet for parents!
Take a look at this site too: https://www.net-aware.org.uk/. From Facebook and Instagram to Snapchat and Tumblr a simple no-nonsense guide for parents from NSPCC and O2 to the social media, apps and games that kids use
The government has recently launched this website aimed at supporting parents, teachers and school leaders in implementing the Prevent Duty. Visit http://educateagainsthate.com/
Following the completion of a research project, the Royal College of Psychiatrists has published a new guide for parents about self-harming. Self-harming affects 10 – 15% of young people, and parents can feel overwhelmed. The guide has information on topics including understanding self-harm, managing injuries, sources of help and looking after parents' own needs www.psych.ox.ac.uk/news/new-guide-for-parents-who-are-coping-with-their-child2019s-self-harm-2018you-are-not-alone2019/coping-with-self-harm-guide.pdf Videos from parents who took part in the research can be found at this link, along with other useful material: http://www.healthtalk.org/self-harm
Internet Matters is an independent, not-for-profit organisation to help parents keep their children safe online. Here is their website. Visit http://www.internetmatters.org/
We have also received some guidance from the Home Office about 'Criminal Exploitation of children and vulnerable adults'. It is aimed at professionals working in education, health, social care services, housing, benefits, law enforcement (police) and related partner organisations.It is also though, useful reading for carers and parents. Read it here
Here is another website that may be useful, this time from the USA. It has lots of useful general safety advice but also a section to help parents with Internet safety for teens: https://www.staysafe.org/teens/
Please note that Broadgreen International School is not responsible for the content of any external websites