School Uniform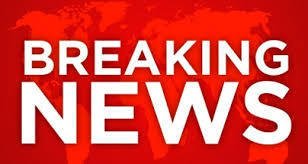 Important notice!
COVID-19 update
Students will wear their PE kit to school on the days they have PE on their timetable. They must continue to wear their jumper and/or blazer over their PE kit
Students can also wear tights or skins under their PE shorts/skort if they choose. These must be all black with no colour or logo on them. Students must wear their PE shorts or skorts over them
Our Uniform for 2020/2021

All pupils are expected to wear the following school uniform until the end of Year 11. Sixth Form students do not have to wear a formal uniform but a smart dress code is followed (see Sixth Form pages)
Compulsory items of uniform
● Black blazer with school badge
● Plain white shirt with school tie
● Black uniform trousers or black flared/pleated skirt (skirts must be knee-length, maximum 2" above the knee; trousers must be black full length uniform trousers - leggings, jeans-type leggings and jogging type trousers are not permitted)
● Black or white socks or tights
● Plain black polished shoes (shoes must have no visible colours or logos)
.
Non-essential items of uniform
Parents/carers can choose from the following:
Black v-necked jumper with school badge

Black cardigan with school badge

Black pinafore dress with school badge
Students may also wear a plain, black headscarf (if one is worn); no tassels,sequins or embroidery (NB only one headscarf to be worn)
Physical Education Kit
Please make sure that P.E. kit is marked with your child's name
● Bottle green and yellow 'Performance' top with the school badge
● Bottle green and yellow 'Performance' shorts
● Bottle green and yellow 'skort'
● Trainers (no studs allowed)
● One-piece swimming costume or swimming shorts
A towel is needed for all PE lessons
In cold weather you are allowed to wear a school tracksuit in PE lessons
Our preferred supplier of school uniform is Trutex Schoolwear, which is based at 48 London Road, and they are the sole suppliers of our PE kit. Some items of our uniform are also available from Laser Schoolwear and Swan Fashions.
Technology Clothing
All pupils will follow a Design Technology course during their school career. Health & Safety within the Technology Centre are of prime importance. The school provides a workshop apron to protect clothing. Pupils should wear strong shoes during practical lessons and long hair must be tied back. All pupils will be informed of the requirements for Food Technology and Textiles Technology.
Notes
●

Hair bobbles and ribbons must be black, green or gold
●

Students are not allowed to wear boots, trainers, make-up, nail varnish, acrylic nails, false eyelashes, extensions or jewellery, apart from a watch
● A small pair of stud earrings is permitted, but no other facial piercings
● Pupils must not bring valuable property to school. School accepts no responsibility for its loss or theft
● Mobile phones, music players and other personal technical equipment cannot be used whilst students are on school premises. These items should be kept out of sight during the school day
All students have a right to dress, within the uniform as described above, in a manner consistent with their gender identity or gender expression
Please note, student appearance should always be appropriate for the school environment
The Headteacher is the final arbiter in all matters of uniform and dress

Please note
Uniform for the academic year 2021/2022 may be different. Please do not purchase items of uniform for next year until details have been confirmed
Uniform Grants
Please be aware that from September 2013, funding cuts meant that Liverpool City Council withdrew

the Uniform Grant of £40 previously allocated to secondary school pupils from families meeting specified low income criteria.